FOR THE SUN SEEKERS AND WAVE HUNTERS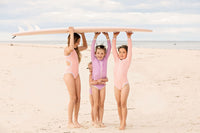 ISLAND CHILD
Gorgeous swim and surf wear for your Island Child.
Designed for sun soaked days at the beach.
Recycled fabrics - UPF 50.
SHOP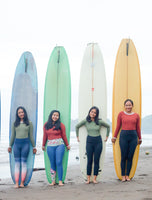 SUSTAINABILITY
We have begun a journey to sustainably and endeavour towards conscious creation.
We believe in small run production to minimise left over stock and we use up all left over fabric for other projects.
Since 2022 all collections have been made using recycled fabrics.
READ MORE
BOARD COVERS - made from left over scrap fabric